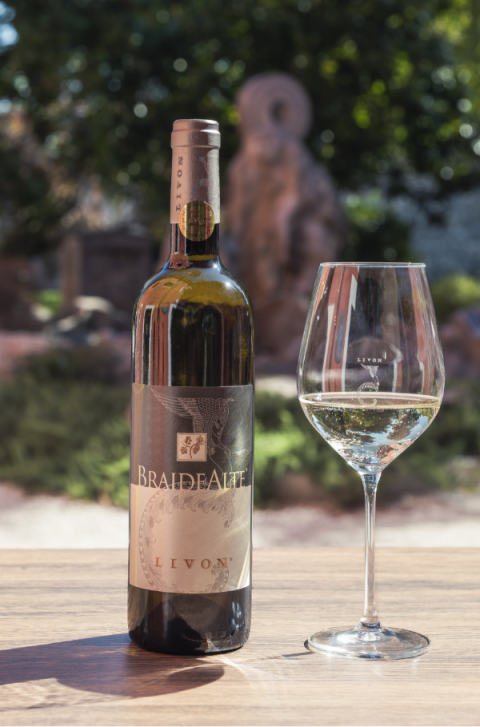 The premise for a superior quality
The winged woman is the unmistakable trademark of Livon, sought after by those who want to experience both an exceptional wine and a unique land: Friuli. A blessed land where ancient native varieties of grapes, unique in the whole world, flourish, and where wine is not only a pleasure on the palate, but also a millennial tradition.
A long tradition of winemakers
A history spanning over half a century, deep rooted in the family's passion and tradition: a true love for the homeland: Friuli or, better still, the Collio, located in the far north-eastern corner of Italy and gateway to Eastern Europe. In 1964, my father, Dorino Livon acquires his first vineyards on the Collio hills and slowly, plot by plot, he expands the property. At the beginning of the eighties, my brother and I get involved in the business, bringing new ideas and strategies. Our focus is mainly on the quest for quality, which since 1985 has contributed to making Livon stand out on the international market with our logo represented by the winged woman created by ERTÉ.