Borgo Salcetino was established in 1996 when Valneo and Tonino Livon, two Friulan winemakers decided to broaden their skills in winemaking to the Chianti Classico area, namely to Radda in Chianti.
The estate covers an area of 30 hectares, 15 of which are vineyards. A significant gradual renovation of the vineyards has been carried out, which includes reaching a density of 7000 plants per hectare, improving the quality of the vines, and integrating an experimental Merlot with the current native Sangiovese and Canaiolo varieties. The winery and cellars have also undergone extensive renovations in terms of technology but have maintained the original local characteristics.
A magnificent underground cellar houses the oak barrels in which the Chianti Classico, Chianti Classico Riserva wines and our Rossole age to perfection.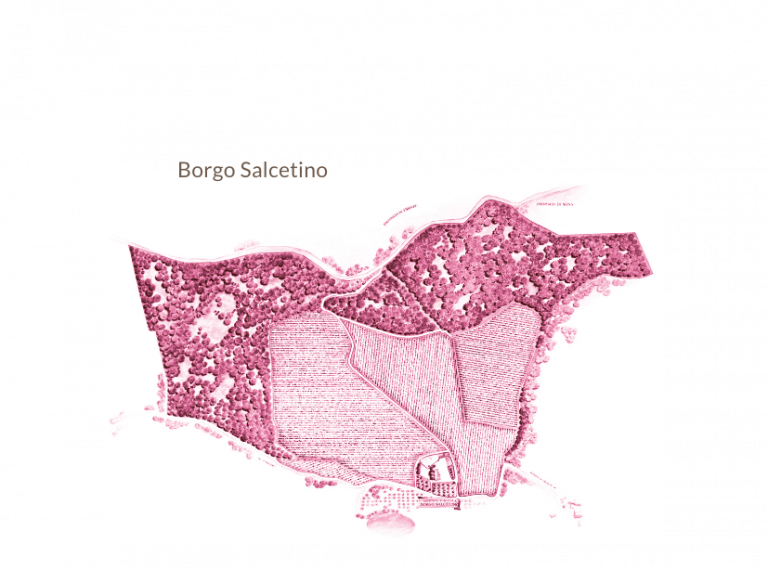 The distinctive landscape of the Tuscan hills, with slopes of Galestro-Schist-based soil. The different altitudes of these splendid hills create a vast temperature range between day and night, making this area particularly suited to the production of quality red wines.