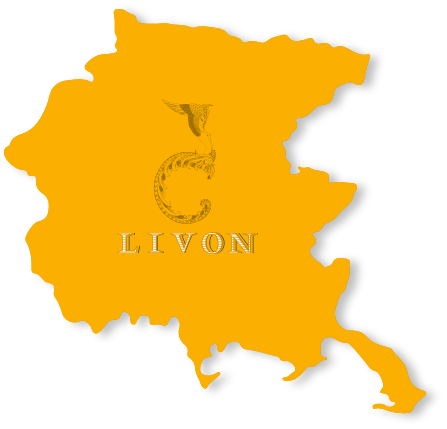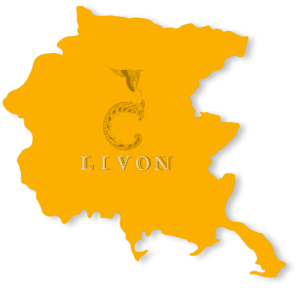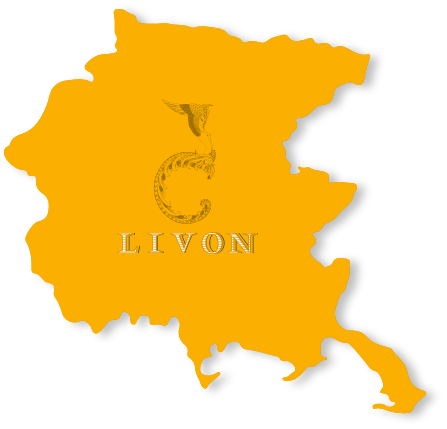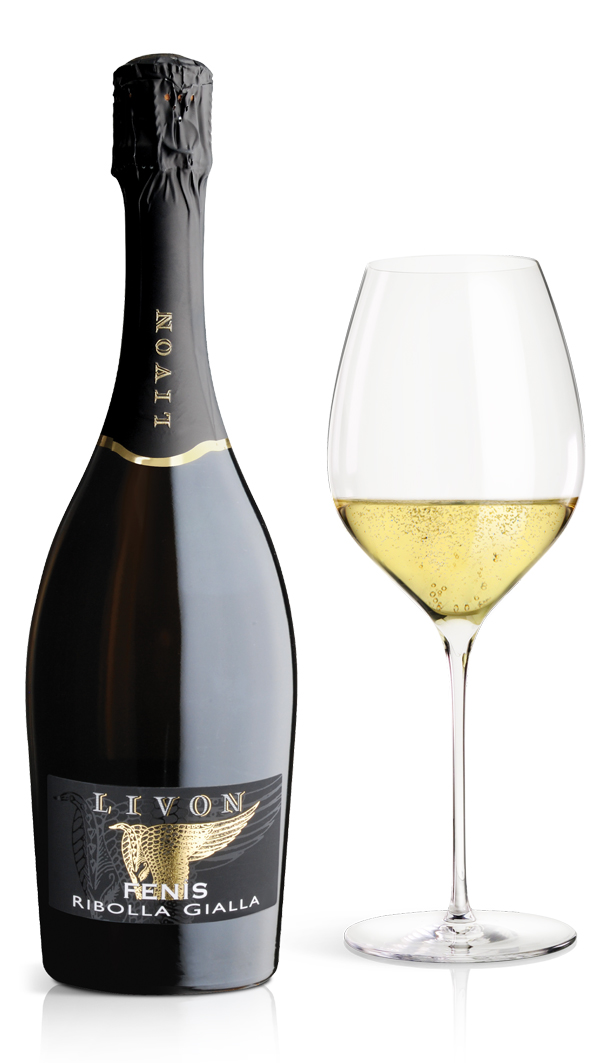 VINEYARD — located in the municipality of Dolegna del Collio.
KIND OF GROUND — Marls and clays.
GRAPE — Ribolla Gialla
CEPPI AD ETTARO — 8000
TYPE OF CULTIVATION — Guyot
VINIFICATION AND REFINING — The grapes are harvested entirely by hand using boxes and selecting the best grapes. The must is cleaned through cold settling in order to create the sparkling wine base. The fermentation takes place in steel tanks at a controlled temperature of 10°C for thirty days.
When the fermentation is complete, the product is filtered for thirty days and placed in autoclaves and subjected to a sparkling process at a controlled temperature between 14° and 3°C degrees until April. At the end of this period, the wine is bottled. There follows a further period of refining in the bottle before the wine is distributed.
ORGANOLEPTIC CHARACTERISTICS — It has a straw-yellow color with greenish reflections. Its bouquet recalls flowers and fruit. The taste is soft, fresh, elegant and persuasive.
DRINK WITH — fish starters and first courses, a sparkling wine which can be drunk with all courses.
SERVE AT — 8-10 °C.