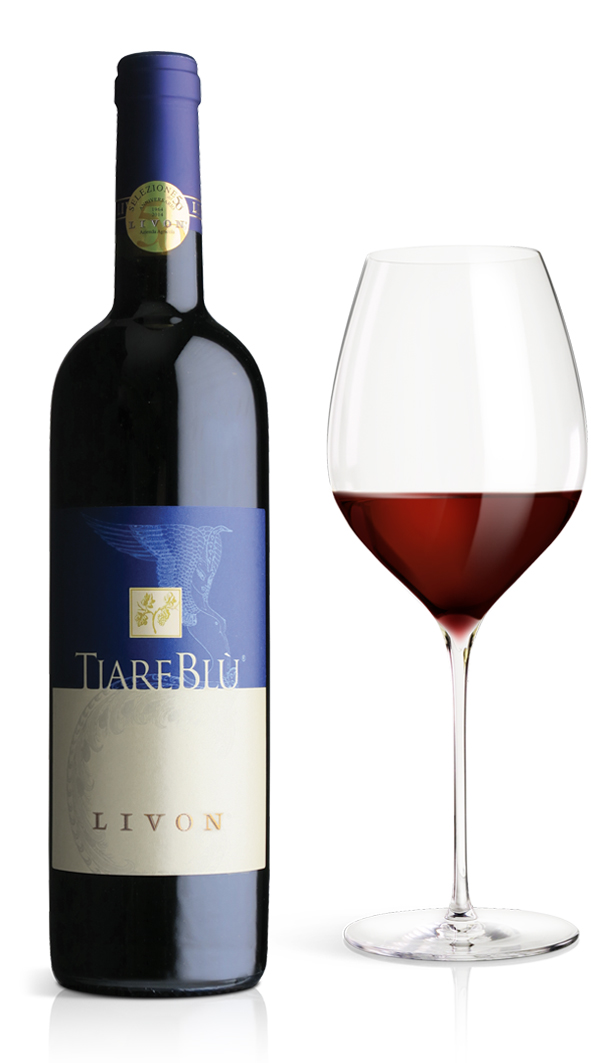 VINEYARD — TiareBlù located at Ruttars in the municipality of Dolegna del Collio.
KIND OF GROUND — Marne eoceniche
GRAPE — Merlot – Cabernet Sauvignon
VINES PER HECTARE — 7000
TYPE OF CULTIVATION — Guyot
VINIFICATION AND REFINING — The grapes are harvested by hand using boxes, gentle deste ming followed by fermentation at a controlled temperature of 20°C on the skins for eighteen days. There follow 18 months of Barrique maturing at a constant temperature of 20°C. At the end of this period, the wine is assembled and bottled. There follows a further long period of refining in the bottle.
ORGANOLEPTIC CHARACTERISTICS — Its color is bright red with garnet reflections. On the nose it is itense, full and fragrant, recalling raspberries and blackberries. On the palate it is dry, full-bodied, tannic, harmonic, tasty, with a very long finish.
DRINK WITH — mature cheeses, grilled red meat, and game cooked in various ways.
LONGEVITY —  18-20 years.
SERVE AT — 17-18 °C