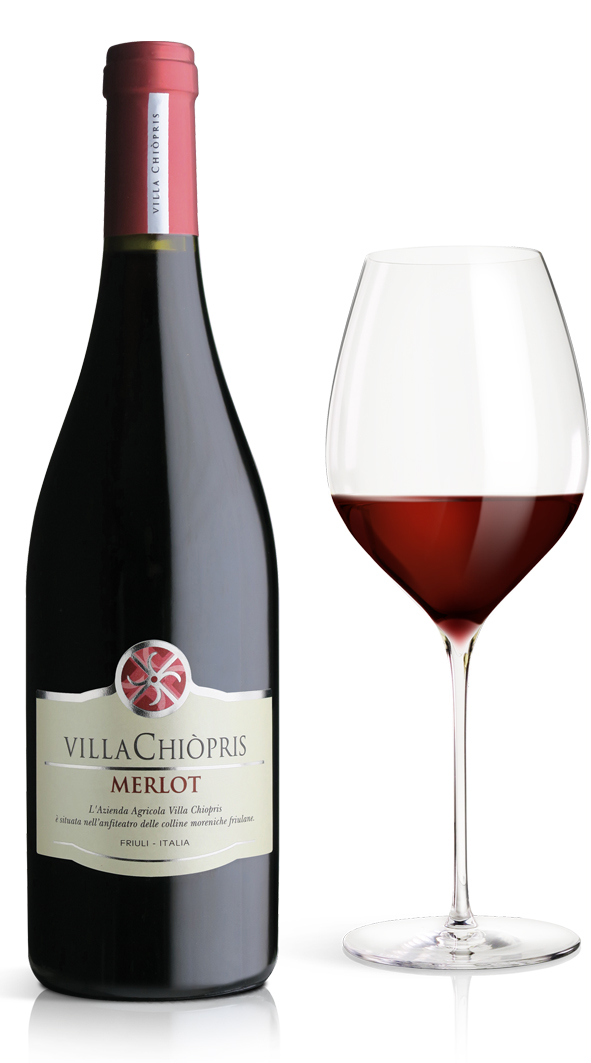 VINEYARD — located in the municipalities of Chiopris-Viscone and San Giovanni al Natisone.
KIND OF GROUND — Alluvial.
GRAPE — Merlot
TYPE OF CULTIVATION — Cordon trained
VINIFICATION AND REFINING — The grapes are harvested by machine and fermentation takes place at a controlled temperature of 23°C on the skins. This is followed by eight months of maturing in steel tanks at a constant temperature of 16°C. At the end of this period, the wine is assembled and bottled. There follows a further period of refining in the bottle.
ORGANOLEPTIC CHARACTERISTICS — Ruby red color with violet reflections, it has a fruity, vinous bouquet. On the palate it is herbaceous and tasty.
DRINK WITH — pasta dishes, red meat preparations, game.
LONGEVITY — 5–7 years.
SERVE AT —16–18°C.