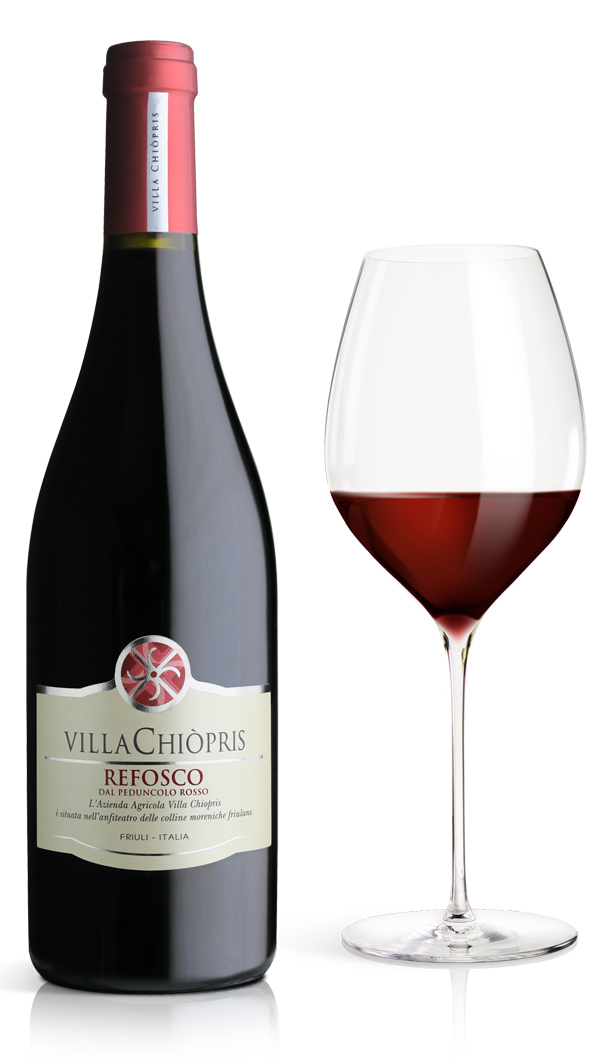 VINEYARD — Situato nel comune di Corno di Rosazzo
KIND OF GROUND — Marls and clays.
GRAPE — Refosco dal Peduncolo Rosso
CEPPI PER ETTARO — 6000
TYPE OF CULTIVATION — Guyot, Capuccina
VINIFICATION AND REFINING — Vendemmia effettuata interamente a mano in cassette, diraspatura soffice e successiva fermentazione a temperatura controllata di 20°C per 10 giorni sulle bucce. La maturazione avviene in vasche di acciaio a temperatura costante. Terminato tale periodo si effettua l'assemblaggio definitivo e l'imbottigliamento.
ORGANOLEPTIC CHARACTERISTICS — It is garnet red with violet reflections, it has an intense and pleasant bouquet; it is herbaceous and recalls blackberries and soft fruits of the forest. On the palate it is full-bodied, slightly tannic, young, vinous, fragrant with a long aftertaste.
DRINK WITH— grilled meat, game, cold-cuts, mature cheeses.
LONGEVITY — 3–4 years.
TEMPERATURA DI SERVIZIO — 16°C.